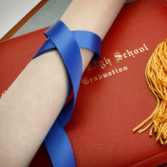 »

Importing Certificates

Setting up a VPN connection is a two step process, firstly you will need to import a digital certificate supplied by us into the Windows certificate store on your computer. Secondly you will have to add a

VPN connection

to your windows network connections.
»

A computer running Windows 2000 or Windows XP.

»

An PKCS#12 file containing the digital certificate (this will have a .p12 file extension).

»

The password that was used to protect the PKCS#12 file.

»

The host name or IP address of your VPN server.
You must be logged in with Administrator privileges on the Local machine to be able to import the certifcate into the right place.
1.

Click on Start and then choose Run...


2.

Type in mmc and click on OK.


3.

Click on the File menu and select Add/Remove Snap-in...


4.

Click on Add.


5.

Select Certificates and click on Add.


6.

Select Computer account and click on Next >. If you do not see this dialog then you are not logged in as Administrator. You will need to log off and log back in as Administrator.


7.

Select Local computer: (the computer this console is running on) and click on Finish.


8.

Click on Close.


9.

Click on OK.


10.

Right click on Personal and select All Tasks > Import...


11.

Click on Next >.


12.

Click on Browse...


13.

Select Personal Information Exchange (*.pfx;*.p12) from the Files of type: drop-down box. Use the dialog to find the PKCS#12 file and click on Open.


14.

Type in the password used to protect the PKCS#12 file and click on Next >.


15.

Select Automatically select the certificate store based on the type of certificate and click on Next >.


16.

Click on Finish.


17.

You will see this dialog if the digitial certificates were imported successfully. Click on OK.

You can now
setup a VPN connection
that uses the certificate you have just imported.
Please contact us for more information.